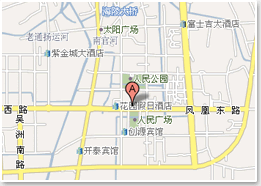 Top Sound is dedicated to custom OEM manufacturing of high-quality, professional loudspeaker enclosures and systems. Top Sound is located in Taizhou, China, about a 4.5-hour drive from Pudong Airport in Shanghai.
The group of facilities that compose Top Sound has been designed specifically for the manufacturing of high-quality, professional sound-reinforcement loudspeaker enclosures and completed systems.
Top Sound's close proximity to Shanghai and the surrounding industrial regions ensures excellent sources of raw materials and a wide variety of support materials and technical expertise. The company is fully staffed with manufacturing, quality, mechanical design and engineering support staff and can also provide basic system design and passive crossover design. Engineering support also includes system characterization and analysis.
The total facility contains 15,000 square meters (161,000 square feet) of manufacturing area that includes wood dimensioning and cutout space, an enclosure-assembly section, a fully equipped paint shop, a final assembly area and a large raw materials and finished-goods warehouse.